Career Planning on Steroids.
Build a career master plan using

scientific research

on achievement in

less than 50 minutes

, for a

one-time fee

of less than USD50

.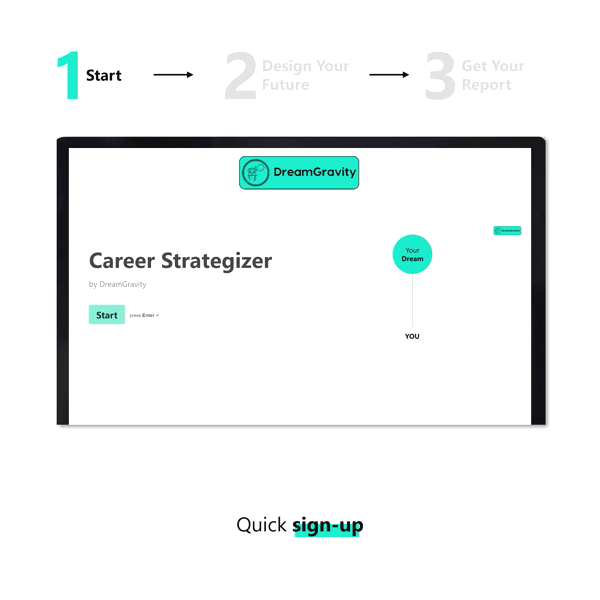 Try our

Career TimeMachine™

to visualize what your future could look like in 10 years.
Our Customers:

Where they work and what they

think
"When I got the product, I was almost in tears. If you are a graduate or have just entered into your graduate role but you don't want to be stuck in the corporate world for a very long time because you have bigger, more audacious goals, then this product is definitely for you."
"I absolutely loved completing the exercise, I thought that they were going to push people into going for pre-determined career paths, but this exercise is completely self-led. It is a worthwhile experience and it could bring a lot of peace into your life as I I know it has for me."
Olamide Duyile
Credit Risk Analyst at JP Morgan
Zoe Pritchard
Associate Consultant at Rizing HCM
Illustrative

Use Case

: Alex Jordan
Alex graduated college 2 years ago, Alex is now working as a public policy analyst. Despite being comfortable in her job, she felt that her career lacked a direction and was worried about how her future would turn out.

That's when Alex decided to design her career masterplan.
​
Msc Economics, London School of Economics
2 years as a public policy analyst
Sipping wine with friends

Cross-fit training

Graphic designing
Anxious of a lack of future direction in life

Feeling stuck in a career

Facing a stagnant learning curve at work

Feeling burned out

Staring down the clock at work every day, waiting for the day to end

Excitement from work is dying down